Google Scholar Profile
---
Google Scholar proides a simple way to search for scholarly literature (e.g. research articles, theses, books, abstracts, etc). When you create a Google Scholar proifle, you can keep track of the citations of your articles.
To create you own Google Scholar Profile, follow these steps:
Step 1 – Go to scholar.google.com website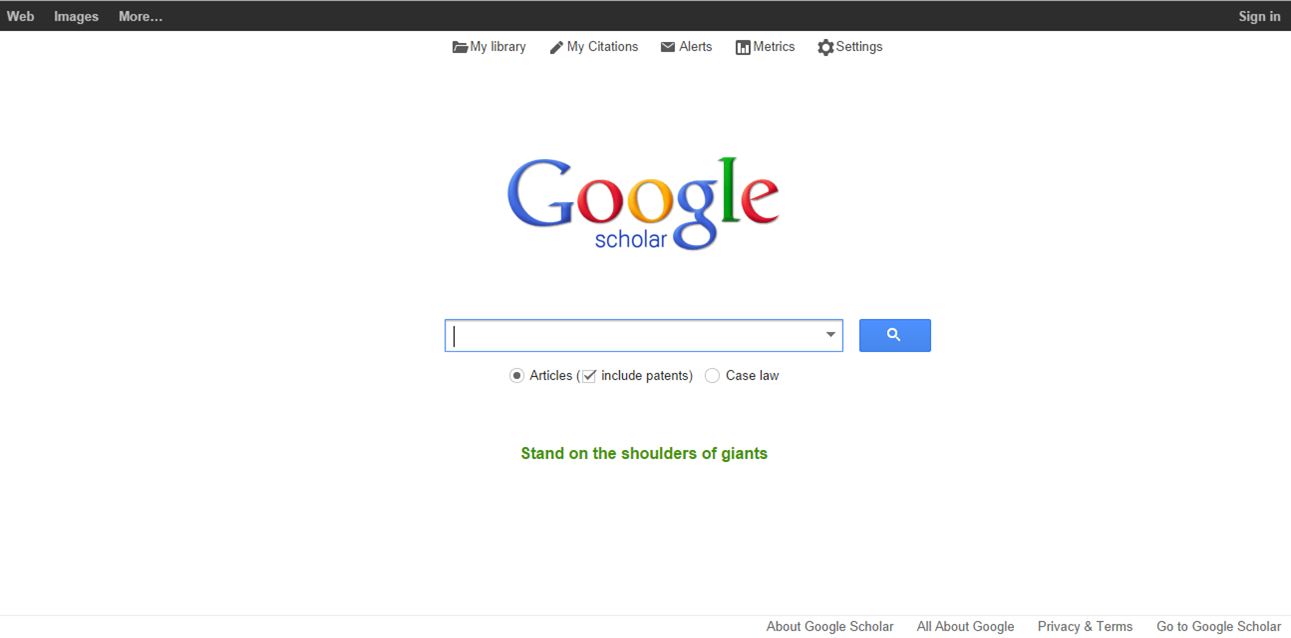 Step 2 – Click My Citations tab at the top of the page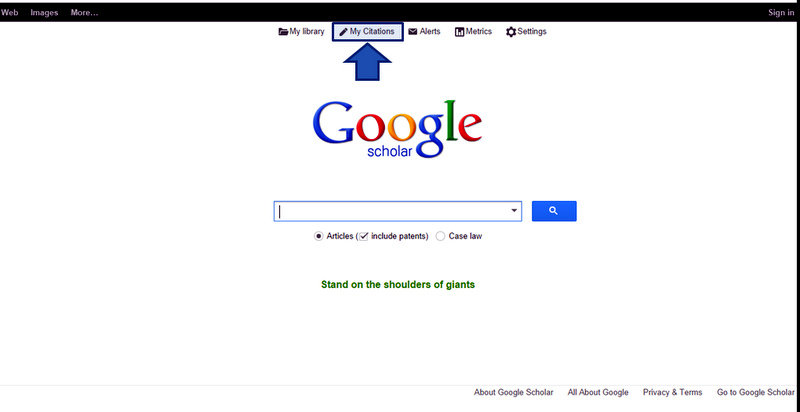 Step 3 – Log in using your Google account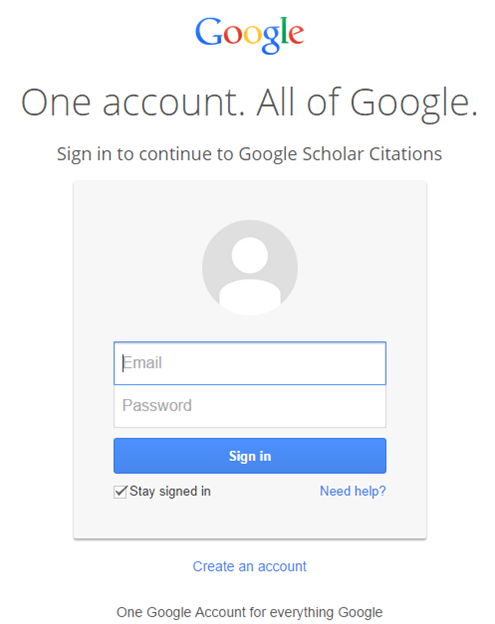 Step 4 – Complete the required fields and Provide University Email
Complete the required fields and as much additional information as you are willing to provide. Your university (or Institution) 'email for verification' is required to appear in the search results!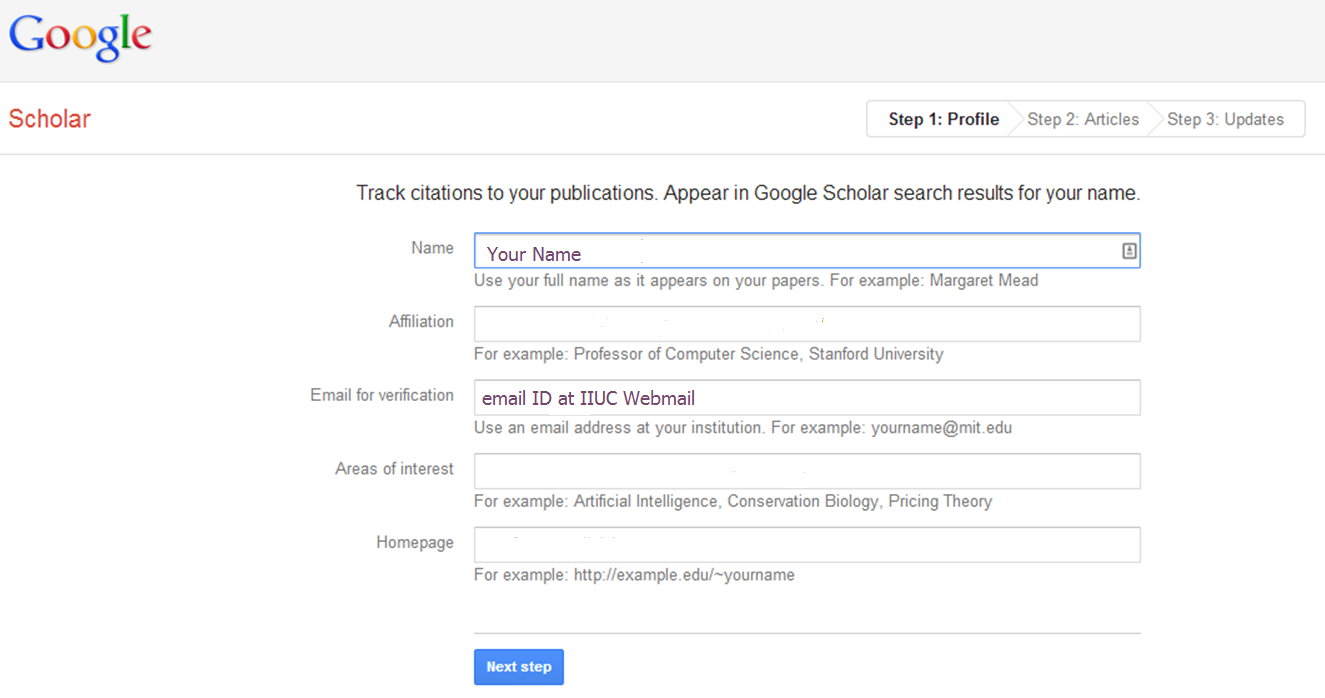 Step 5 – Select your articles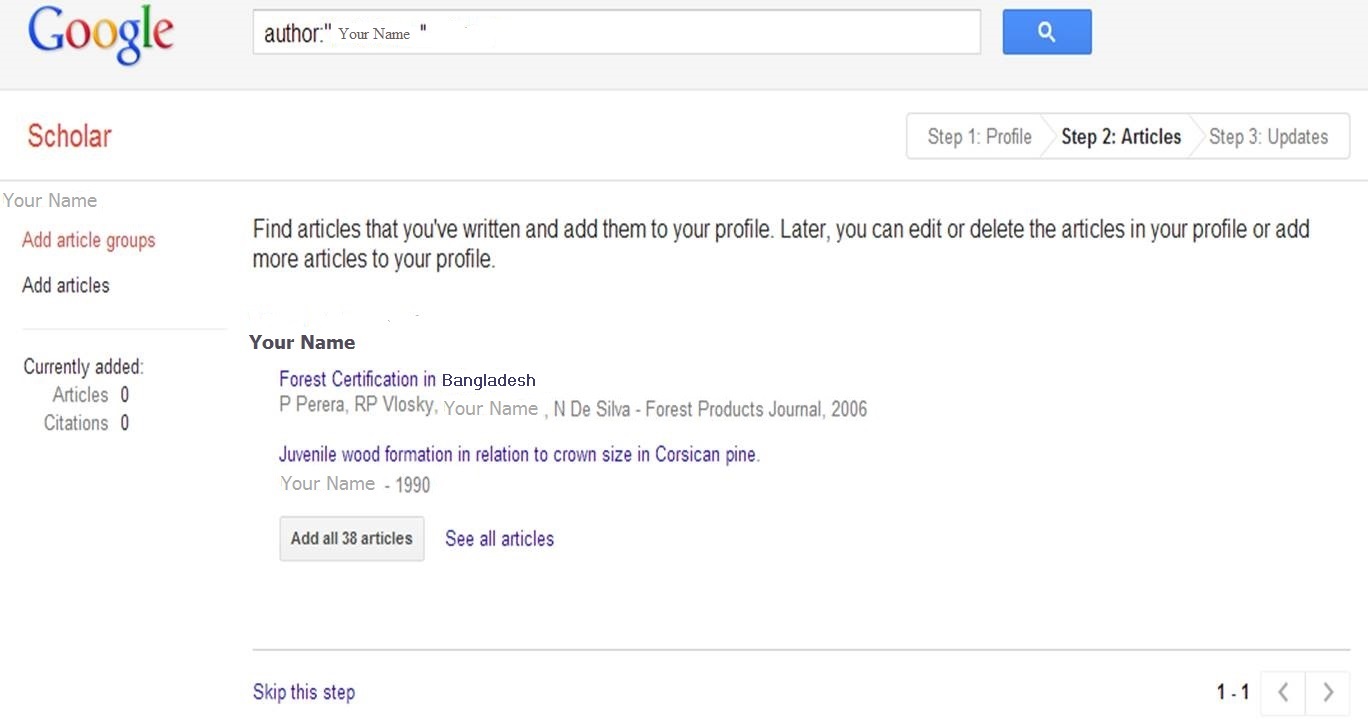 Step 6 – Add or Remove Articles (Optional)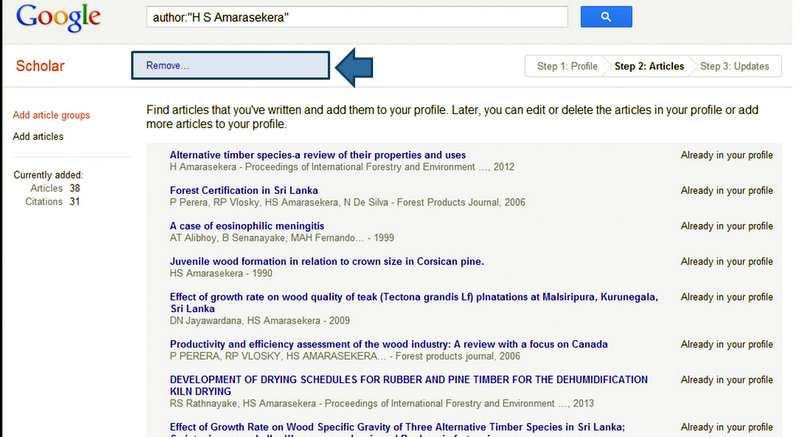 Step 7 – Select Automatically Update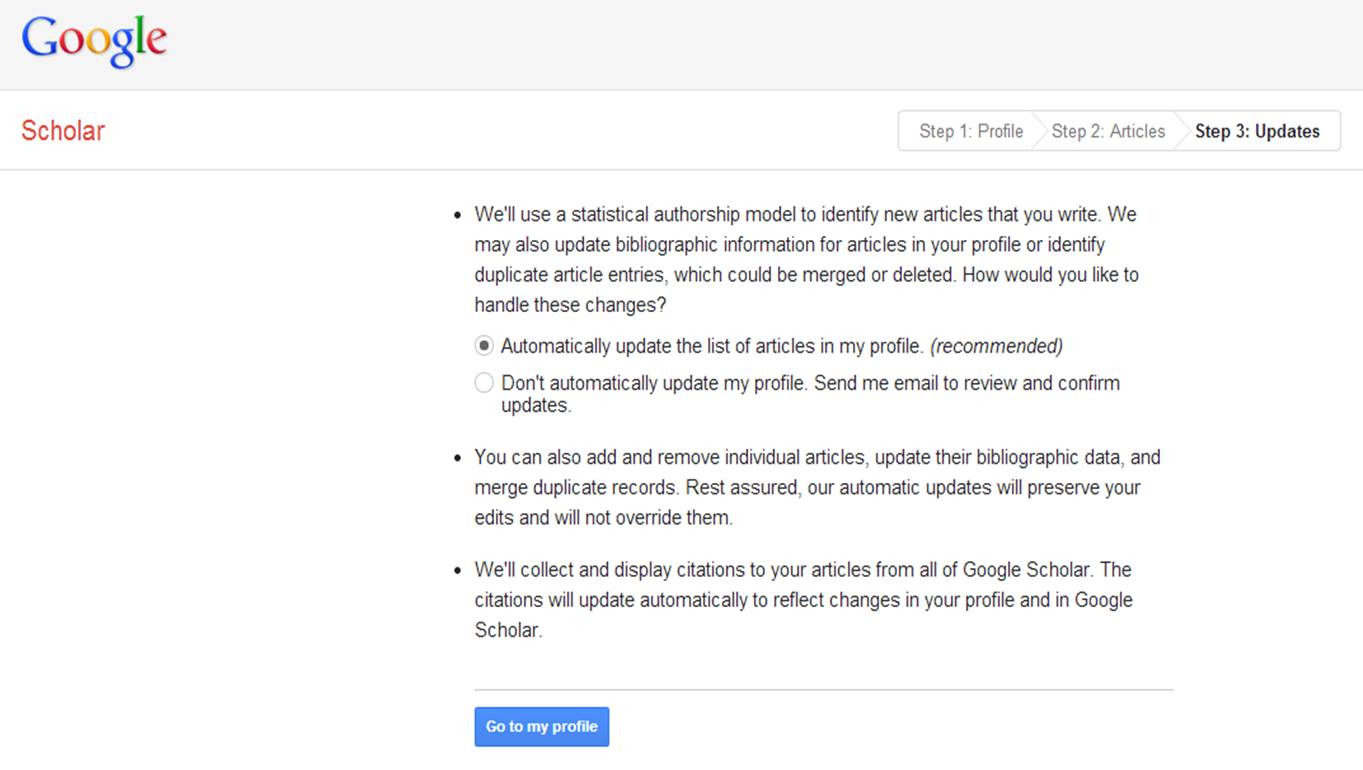 Step 8 – Watch your completed Scholar Profile (Done!)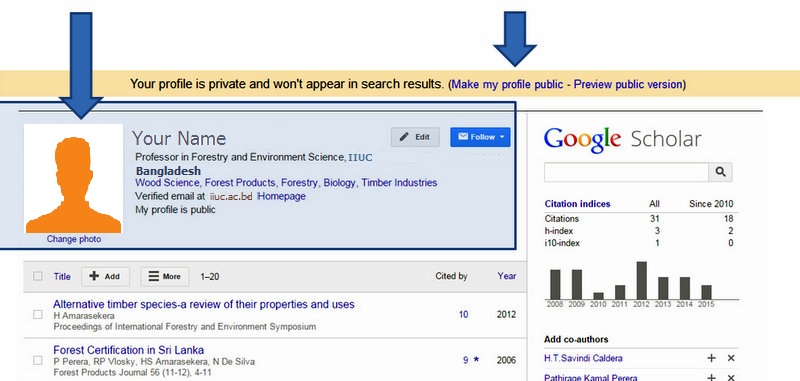 Metrics (Information) on Scholar Profile
1. Citations: how many times someone has cited your article
All: over the whole of your career
Since 2008: in the past 5 years (i.e. recent citations)